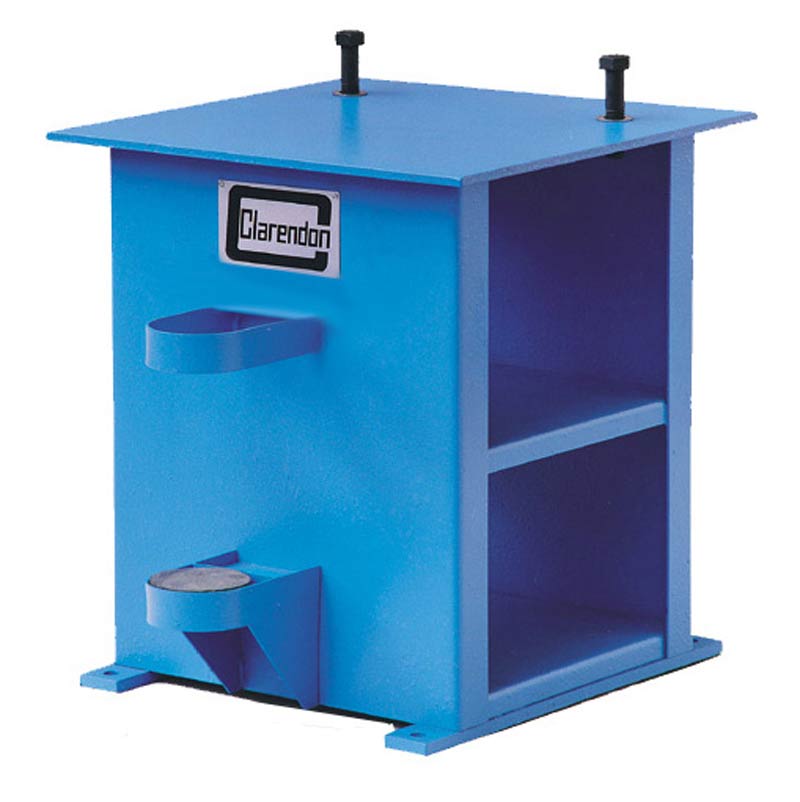 HEAVY DUTY PRESS STAND CHDPS
The heavy duty press stand is a mild steel fabricated unit ideal for mounting the larger heavy duty presses. For safety reasons all stands should be bolted to a level floor. This stand features "Work Piece" Catchment pads.

The heavy duty press stand is manufactured in the UK from mild steel. For mounting the larger models of lever presses.
Hi-Spec CNC products are designed and manufactured to comply with all statutory safety requirements in force within the European Union; marked and certified accordingly.

Particular attention must be given, by the end user, to any mandatory local or national requirements, especially those relating to grinding wheels; the protection of eyes and control of substances hazardous to health.