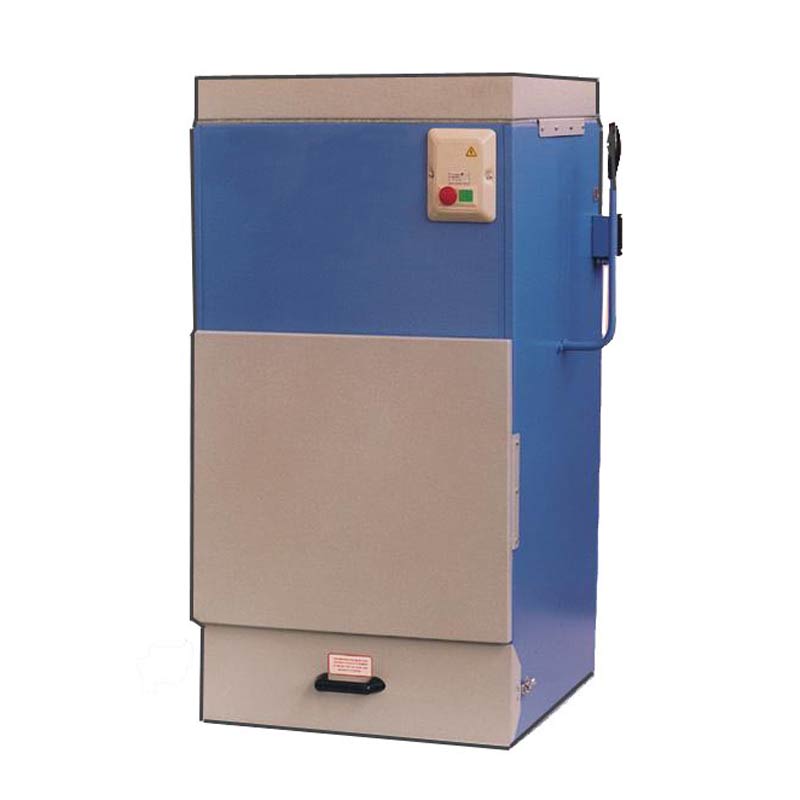 MS50 Dust Extractor
The MS50 is a free standing machine suitable for use with grinding, polishing and abrasive belt sanders from within the product range or for similar machines of equal performance.

MS50 Dust Extractor Features:
Nominal air flow 20m³/sec
4.64 square meter filter area
Single or three phase 1.5Kw
695w x 760d x 1185h – Nett wgt: 99Kg
74/78 dBA – 3 meters – explosion/anti-blast optional extra
Clarendon products are designed and manufactured to comply with all statutory safety requirements in force within the European Union; marked and certified accordingly.

Particular attention must be given, by the end user, to any mandatory local or national requirements, especially those relating to grinding wheels; the protection of eyes and control of substances hazardous to health.
| Product Code | Description | Air Flow | Filter Area | Motor |
| --- | --- | --- | --- | --- |
| COMPACT10-1PH or 3PH | Compact 10 Portable Dust Extacror | 5.5m³/sec | 0.89m² | Single or Three Phase |
| MS10-1PH or 3PH | MS10 Dust Extractor | 8.5m³/sec | 0.93m² | Single or Three Phase |
| MS25-1PH or 3PH | MS25 Portable Dust Extractor | 12.5m³/sec | 2.32m² | Single or Three Phase |
| MS50-1PH or 3PH | MS50 Dust Extractor | 20m³/sec | 4.64m² | Single or Three Phase |
| MS100-1PH or 3PH | MS100 Dust Extractor | 28m³/sec | 9.29m² | Single or Three Phase |
Application Guide
MODEL
GRINDERS
POLISHERS
COMBINATION UNITS
BANDFACERS
SIZE (mm)
200
250
500
350
400
200
250
200
250
100
150
Occasional Use
MS10
MS10
MS25
MS50
MS50
MS10
MS25
MS10
MS10
MS10
MS10
Production Use
MS25
MS25
MS50
MS100
MS100
MS25
MS50
MS25
MS25
MS25
MS25